Bugatti has been at it with the Chiron for quite a while now. The long-held speed king didn't have a rival for quite some time. Then Koenigsegg decided to step in and have a not-so-generous piece of the cake. Ever since their speed run at Nardo, Italy, it has been quite clear that the Swedes are in the numbers game as much as anyone else. But now, times have changed. A new era beckons a new weapon. Welcome the Agera RS. And boy oh boy, the Agera brought its monstrosity. Not only did they attempt a high-speed run, but they broke five (FIVE) speed records. This is that section of the artice where you stand up!
So what's under the carefully woven carbon fiber to micrometre precision?
Koenigsegg twin turbo aluminium 5,0L V8
Power output – gasoline – 865 kW (1160Hp) at 7800 rpm – redline at 8250 rpm
Torque: 1000 Nm from 2700 to 6170 rpm
Max torque – 1280 Nm at 4100 rpm
7-speed paddle-shift with auto shift mode
Dedicated Michelin Pilot Sport Cup2
Carbon fiber with aluminium honeycomb and integrated fuel tanks
MonoCoque torsional rigidity: 65,000 Nm/degree
Add that all up, and this Ladies and gentlemen, is a 10-second car.
So we have the power. Now we need rubber to lay it all down. But its harder than that. You see, at high speeds, the tires lose their grip and start rotating about 5% more than they should. Michelin engineers were on hand to check the data carefully and get the rubber up to working temperature.
Fun fact: Agera RS used the same set of tires to break all the five records.
Battle half won.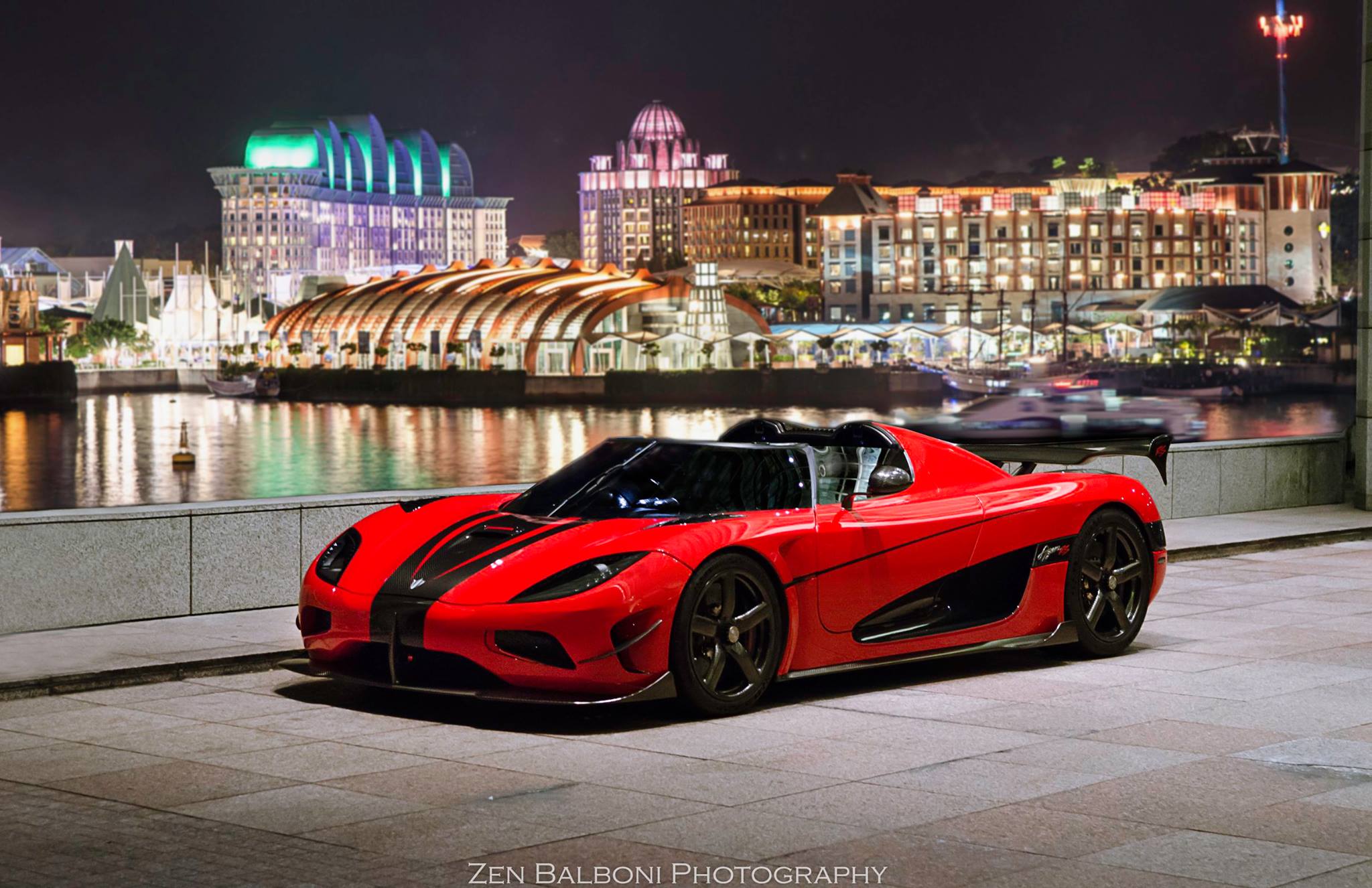 Now, there is that small matter of sticking the car to the road at such high speeds. This is where Aerodynamics step in. The car has multiple aerodynamic devices on it to manipulate the airflow and let the air flowing over it do the job. Few cars have aero packages as extreme as the Agera RS. But then, few cars can go faster than a jumbo jet every Sunday afternoon.
This is an incredible achievement. What is even more astounding, is that the car do this again. And again. It's a relentless force of nature. One that's addicting, I presume.
Your move Bugatti.
Do yourself a favour and watch the Record Run here: